博客
在没有离心机的情况下清洗全血——人和小鼠
在没有离心机的情况下清洗全血——人和小鼠
Lysing and washing red blood cells using traditional microtiter plates or tubes may result in significant cell loss and damage.
There is now a better way to lyse RBCs while achieving clean antibody staining and lysis as good as or better than traditional methods. The new Laminar Wash™ System offers centrifuge-less blood lysis and leukocyte washing on a single platform, with efficient RBC and debris removal. Whole blood lysis performed by Laminar Wash has similar leukocyte retention compared to lysis with centrifugation, whether enumerated by CD45 staining or FSC-SSC scattering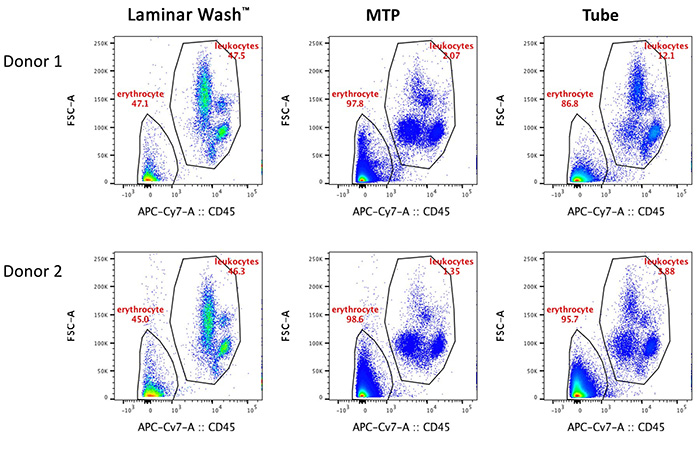 The scatter plot above is derived from human whole blood lysed and stained on Laminar Wash™ vs. Microtiter plate vs. FACS tube (L to R).
订阅我们的新闻
订阅 Curiox 时事通讯,获取有关即将发布的 webiner 技术应用信息和产品公告的更新。